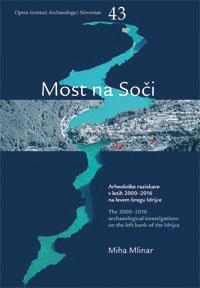 Opera Instituti Archaeologici Sloveniae.
Publishing House: Založba ZRC
Year: 1995

The series is composed of a selection of monographic and scientific papers presenting the results of investigations from the fields of archaeology, epigraphy and ancient history. The goal is, for the most part, to present each individual archaeological site or archaeological themes from the teritory of SE Alps and western Balkans.
---
Editorship

Publishing House

Založba ZRC

Publisher

Period

From 1995

ISSN (electronic edition)

2670-5966

ISSN

1408-5208

Specifications

hardback 21 × 29,5 cm

Permalink
titles
---
ISSN:2536-1880
ISSNe:
Opera Instituti Archaeologici Sloveniae
ISSN:2464-0131
ISSNe:
Opera Instituti Archaeologici Sloveniae