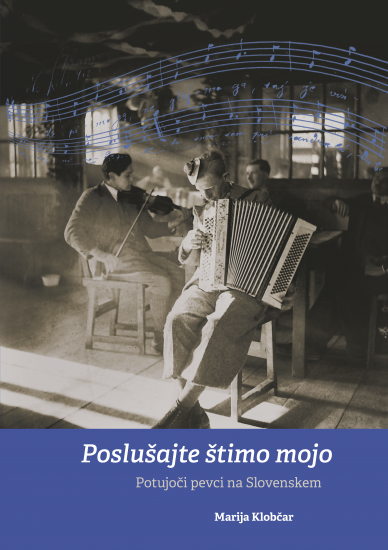 Folkloristika
Period: since 2003

The collection is intended for the publication of scientific monographs and collections of scientific papers from the fields of ethnomusicology, ethnochoreology, textology and others. It reveals an image of changing song, music and dance traditions within different time frames and places and on different cognitive levels. The first publication from the collection was issued in 2003. Since then six different publications of studies and monographs have been published.
---
Editorship

Publishing House:

Založba ZRC

Publisher

Period

since 2003

ISSN (electronic edition)

2738-571X

ISSN

2232-3791

Specifications

hardback 17 × 24 cm

Permalink
titles
---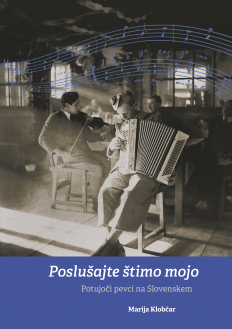 Publication
Poslušajte štimo mojo
Potujoči pevci na Slovenskem
Folkloristika 9
Year: 2022
Author: Marija Klobčar


---
Publication
Vi čuvarji ste obmejni
Pesemska ustvarjalnost Goriških brd v procesih nacionalizacije kulture
Folkloristika 8
Year: 2018
Author: Marjeta Pisk


---
Publication
Štajeriš
Podoba in kontekst slovenskega ljudskega plesa
Folkloristika 6
Year: 2012
Author: Rebeka Kunej


---
Publication
Pa se sliš …
Pritrkavanje v slovenskem in evropskem prostoru
Folkloristika 5
Year: 2012
Author: Mojca Kovačič


---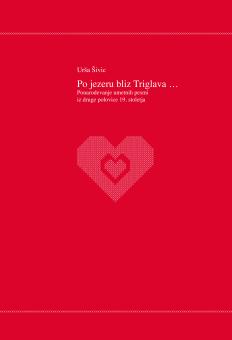 Publication
Po jezeru bliz Triglava …
Ponarodevanje umetnih pesmi iz druge polovice 19. stoletja
Folkloristika 4
Year: 2008
Author: Urša Šivic


---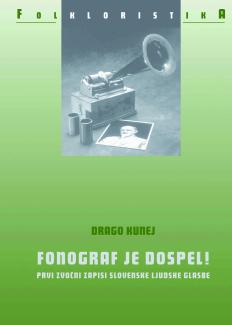 Publication
Fonograf je dospel!
Prvi zvočni zapisi slovenske ljudske glasbe
Folkloristika 3
Year: 2008
Author: Drago Kunej


---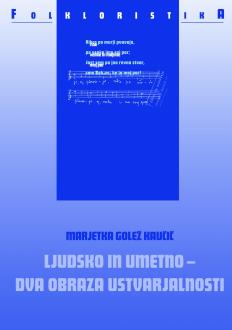 Publication
Ljudsko in umetno
Dva obraza ustvarjalnosti
Folkloristika 2
Year: 2003
Author: Marjetka Golež Kaučič


---
Keywords
19th century
bell chiming
bells
collective volume
customs
ethnochoreology
ethnochoreology
ethnology
ethnomusicologists
ethnomusicology
Europe
folk dances
folklore
folklore research
folk music
folk singers
Goriška Brda
historical surveys
history
influences
influences
intertextuality
interviews
Kamnik
leisure
literary motives
local monographs
memoirs
national identity
nationalization of culture
nationalization of culture
popular music
Slovenia
Slovenian folk dance
Slovenian folk literature
Slovenian folk music
Slovenian folk songs
Slovenian folk tradition
Slovenian literature
Slovenian poetry
social conditions
social life
sound recordings
studies
technical acoustics
vocal music
Vodušek, Valens
Štajeriš (dance)