Opus musicum I/3. A dominica septuagesimae per quadragesimam de poenitentia.

Author: Iacobus Gallus [Jacobus Gallus]
Year: 1986

From the very beginning, one of the most important and ambitious goals of the MAMS collection has been publication of the collected works of Iacobus Handl-Gallus in a modern transcription tailored to the needs of contemporary performers. The publication of his famous collection of motets, Opus musicum, consisting of four books containing a total of 374 motets, partially achieved this goal in 1990. The transcriptions and critical commentaries were prepared by Edo Škulj, and Gallus's motets were published in thirteen volumes between 1985 and 1990. The edition is enriched by numerous facsimiles from Gallus's original prints, published between 1586 and 1590 by the Prague printer Georg Nigrin (Jiří Černý). Gallus divided the first book of his Opus musicum (1586) into three sections, which have been retained in the MAMS edition. The third volume (I/3) consists of 4-, 5-, 6- and 8-part motets for the pre-Lenten (Septuagesima) and Lenten (Quadragesima) seasons of the church year.
The 2023 digitized post-edition is accompanied by a new preface and an introductory study by Dr Marc Desmet that summarizes and compiles all recent findings about the composer and his work.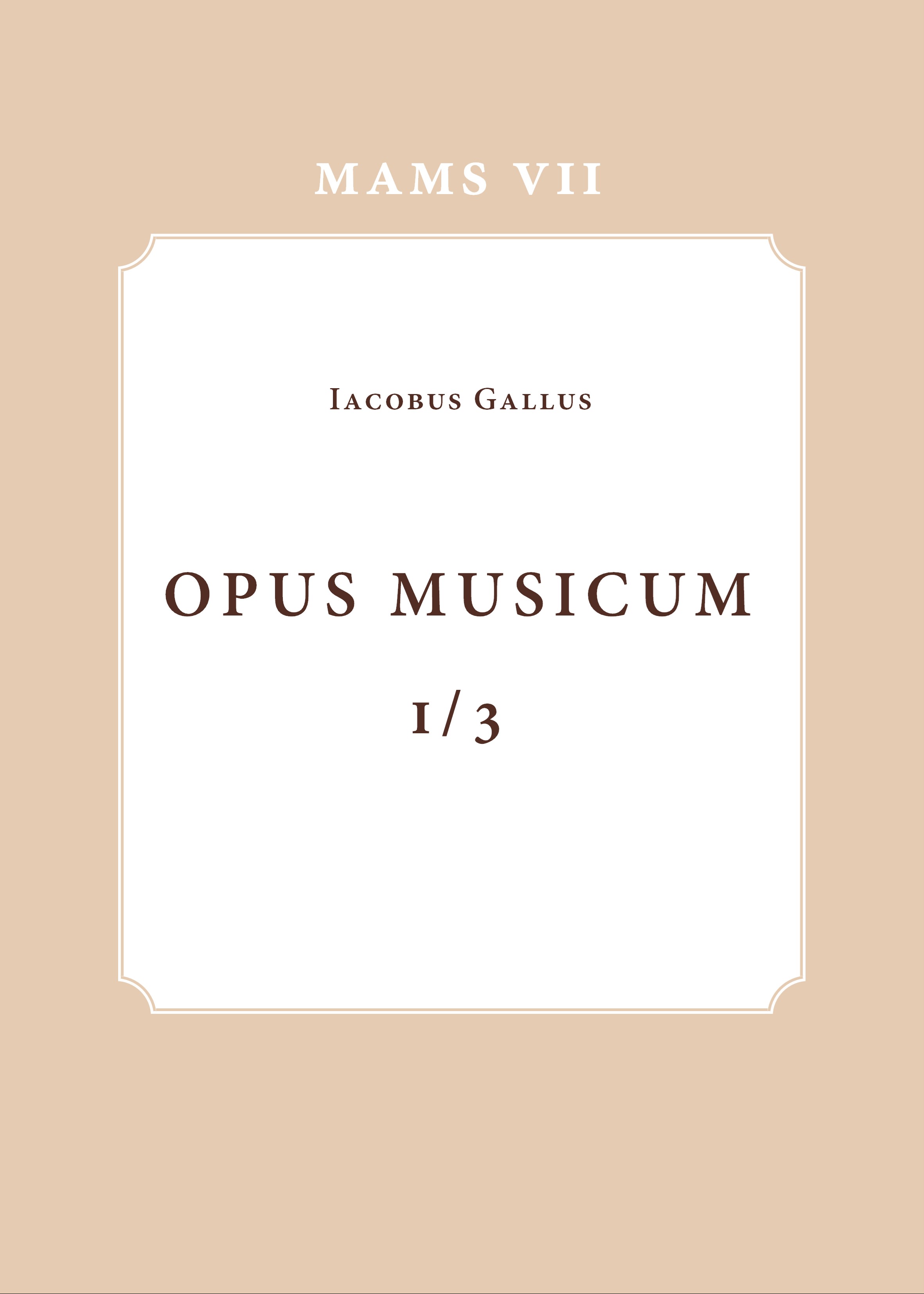 ---
Other authors

transcription and revision by

Publishing House:

Slovenska akademija znanosti in umetnosti

ISBN

–

Year

1986

Series

Specifications

paperback 20 × 28 cm 289 pages

E-publications

29. 03. 2023

Permalink