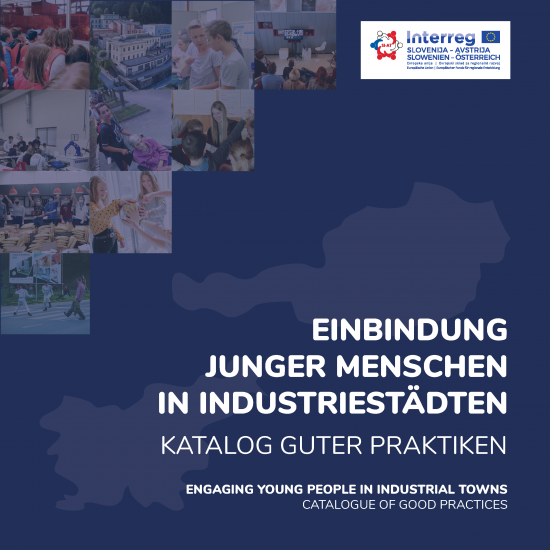 Einbindung junger Menschen in Industriestädten. Katalog guter Praktiken.
Engaging young people in industrial towns. Catalogue of good practices.

Edited by: Jörn Harfst, Jani Kozina
Year: 2022

Youth as a relevant group for the development of smaller industrial towns is barely a topic of current discussions. Their population dynamics, modern lifestyles, and complex everyday needs are a special challenge for planners. The catalogue presents ten successful stories from Austria and Slovenia of how to make industrial towns a better place for young people.
---
Edited by

Other authors

Authors

Publishing House:

Založba ZRC

ISBN

978-961-05-0636-2

Year

2022

Specifications

paperback 21 × 21 cm 50 pages

E-publications

13. 05. 2022

Permalink