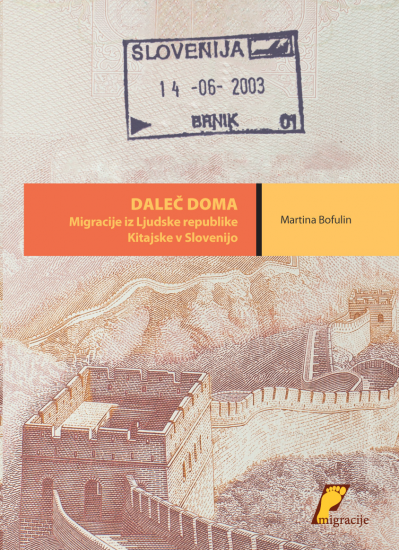 Daleč doma. Migracije iz Ljudske republike Kitajske v Slovenijo.

Author: Martina Bofulin
Year: 2016

Martina Bofulin offers a fine-grained analysis of complex relationships, practices and representations of Chinese migrants from Qingtian who live in Slovenia, but maintain active and manifold ties with their place of origin in southeast China as well as with friends and family living in Europe and beyond. Through her intensive multi-sited ethnographic research she reveals the opportunities and constraints at both ends of migration process that shape the everyday experiences of this group. The book ('Home and away: Chinese migration to Slovenia') goes beyond the mechanistic explanations of migration pull and push factors and describes a complex mix of migration regimes, discursive spaces, forms of consumption, family practices and individual imaginations blurring the line between home and away.
---
Author

Publishing House:

Založba ZRC

ISBN

978-961-254-858-2

Year

2016

Series

Migracije 25

Language(s)

Specifications

paperback 14,5 × 20,5 cm 244 pages

E-publications

21. 01. 2021

Permalink