ZRC Atrium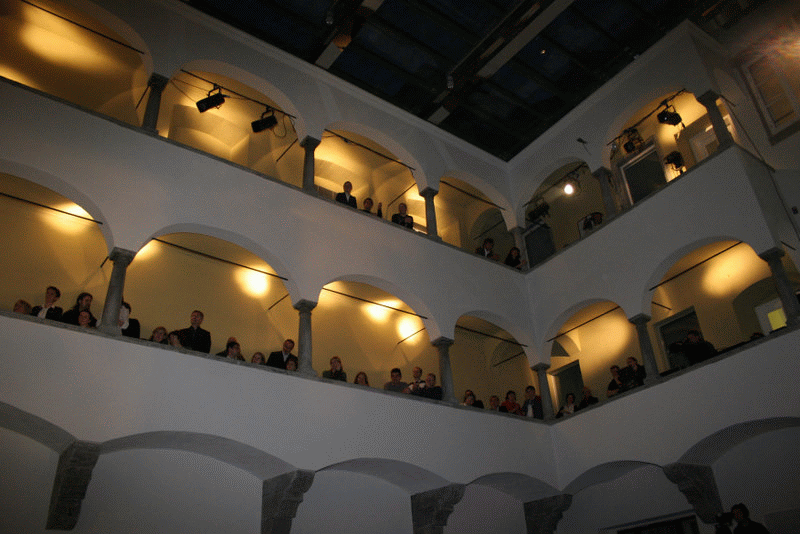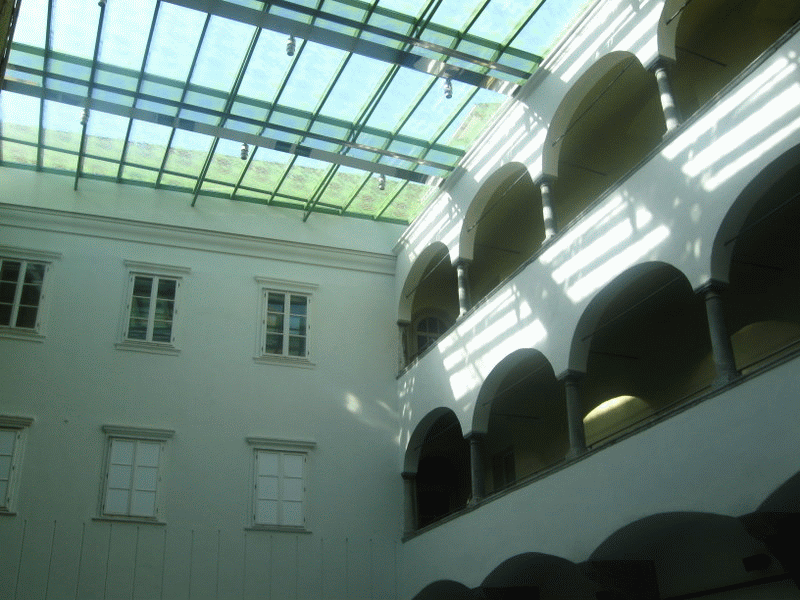 The ZRC Atrium is in charge of promotional activities and holds events and meetings. A number of presentations focusing on art and science as well as presentations of the research work at the eighteen ZRC SAZU institutes take place there every day. It is also a venue where symposiums, conferences, talks, book presentations, exhibitions, children's workshops, press conferences, and high-profile receptions take place. With the ZRC Atrium, the Research Centre also attracts the general public, especially by holding cultural events such as literary evenings and classical music concerts. The events held at the ZRC Atrium add to the variety of cultural events taking place in Ljubljana's old town. In 2011, ZRC SAZU hosted approximately sixty Slovenian events and twenty from abroad.
With its glass roof, arcade halls, and massive arches, the renovated premises of the ZRC Atrium are also pleasant for evening gatherings. The Atrium is heated and equipped with suitable audiovisual equipment. It can accommodate up to 200 visitors and can also be rented by similar institutions from Slovenia and abroad.
The ZRC Atrium is increasingly becoming known as a promotional centre. ZRC SAZU uses it to present its research achievements in innovative ways and actively participate in the town's cultural and social life.
ZRC ATRIUM NOVI TRG 2 1000 LJUBLJANA, SLOVENIA