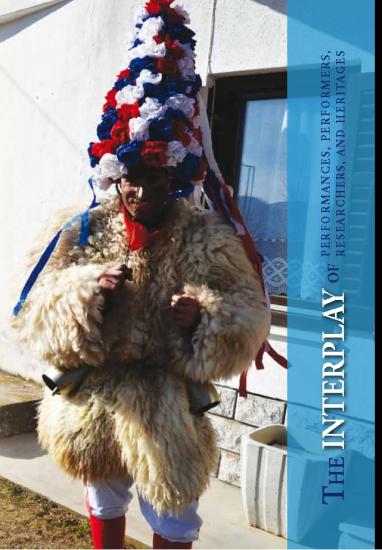 The interplay of performances, performers, researchers, and heritages
Edited by: Jurij Fikfak, Laurent Sebastien Fournier
Year: 2012

The monograph, edited by Jurij Fikfak and Laurent Sébastien Fournier, focuses on the triad: performances, performers, and researchers. Researchers so far have discovered that all these parts of the triad in the field are interconnected and in interplay. But researchers are not the only ones researching the folk culture: performers also study, read the folklore studies, and seek contacts with researchers. The most recent issues are the question of designing and performing cultural heritage on the one hand, and the frame of UNESCO's definition on the other.
The monograph brings together the researchers' and the performers' points of view in order to explore the ways they shape and co-design the rituals, both in theory and in practice. Following issues are discussed:
- contacts between researchers and performers and their viewpoints,
- negotiation strategies and transfer of knowledge between performers and researchers,
- performers as domestic researchers and as a link between performances and researchers,
- performers, performances, researchers, and the UNESCO designation of cultural heritage,
- cultural institutions, training the folklore performers.
---
Edited by

Publishing House:

Založba ZRC

ISBN

978-961-254-424-9

Year

2012

Language(s)

Specifications

hardback 17 × 24 cm 269 pages

Permalink