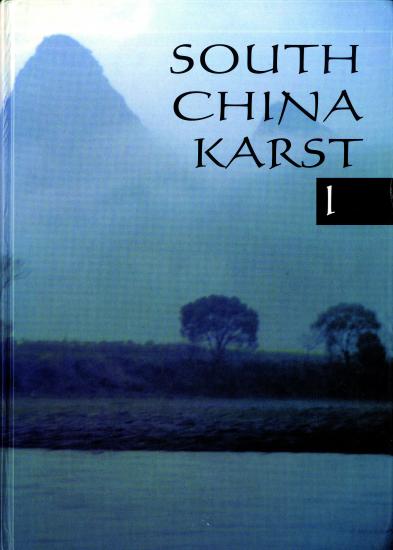 South China Karst 1.
Authors: Huang Chuxing, Franci Gabrovšek, Nadja Zupan Hajna, Liu Hong, Martin Knez, Janja Kogovšek, Shi Mengxiong, Andrej Mihevc, Bojan Otoničar, Metka Petrič, Zhang Shouyue, Tadej Slabe, Stanka Šebela, Wu Wenqing, Chen Xiaoping, Jin Yuzhang
Year: 1998

The book is a results of the scientific co-operation between the Karst Research Institute at ZRC SAZU, the Yunnan Institute of Geography and Institute of Geology of the Chinese Academy of Sciences. The researches were carried out near Liupanshui, the western part of Guizhou, in karst between the mountains in Guizhou and Yunnan Plateau, in the area of Lunan stone forests and in cone-karst at Xichou, Yunnan. General characteristics of the areas, lithological and structural properties, geomorphological, speleological and hydrogeological characteristics are presented, as well as various types of land use and their environmental impacts.
---
Authors

Publishing House:

Založba ZRC

Publisher

ISBN

961-6182-68-4

Year

1998

Series

ZRC 19

Language(s)

Specifications

hardback 22 × 30 cm 247 pages

E-publications

21. 01. 2022

Permalink