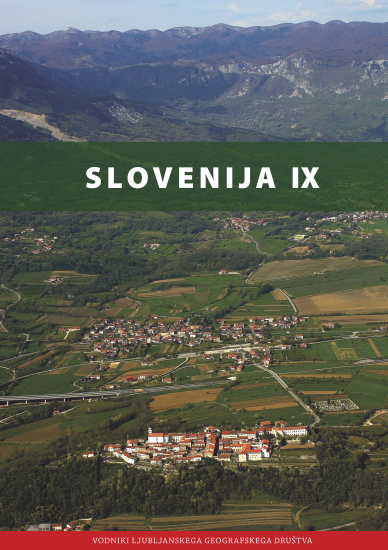 Slovenija IX.
Edited by: Drago Kladnik
Publishing House: Založba ZRC
Year: 2020

The publication publishes excursions of the Ljubljana Geographical Society, carried out between April 2015 and May 2019. If we break down individual contributions according to their main characteristics, we can point out some interesting findings. Let us first mention their concentration in the western part of Slovenia. Southwestern Slovenia stands out as an area of strong regional dominance, with the participants taking advantage of two excursions to the wide-open state border with Italy, created by Slovenia's entry into the Schengen area. The variety of excursions according to the method of implementation is also noticeable. As a rule, classic bus transport is enriched by walking. Completely different logistics were needed to carry out a cycling excursion through the Slovenian and Italian Karst. There is a continuing tendency for geographical knowledge to increasingly complement the content of other disciplines, especially archeology and ethnology, which certainly enriches excursions due to a different view of the landscape and emphases that geographers usually ignore or do not know much about.
---