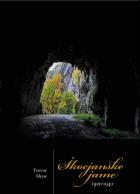 Title:
Author:
Year:
Keywords:
Language(s):
Description
Škocjanske jame imajo bogato zgodovino. V tej knjigi je obravnavan le sorazmerno kratek čas med obema svetovnima vojnama, ko je Avstrija območje predala Italiji. Večji del Škocjanskih jam je bil raziskan pred letom 1914, zato je bil glavni cilj jamo razviti v turistično znamenitost. Jame so obiskovali že prej, a v 20. in 30. letih so si prizadevali urediti turistične poti skoz jame, z novimi mostovi in stezami, a tudi novim predorom do površja. Da bi vse to uskladili z italijanskimi zakoni, je povzročalo težave, zato so z odprtjem odlašali do leta 1923. Ob tem so jame še dodatno raziskali, premerili in o njih objavili sveže znanstvene razprave. Poročali so tudi o malo poznani usodni nesreči. Skozi celotno obdobje so posamezni vodniki, raziskovalci in upravniki napisali zelo človeško in razburljivo zgodbo. Kar knjigo dela še posebej pomembno, je izjemen prispevek italijanskih arhivov in zgodovinarjev.
The cave Škocjanske jame has a long history of which the relatively short period between the two World Wars is the subject of this book. The area had just been transferred from Austria to Italy. Most of the cave had been explored before 1914 so the objective in the 1920s and 1930s was mainly to develop it as a tourist cave.  Visitors had been accepted earlier but the emphasis now shifted to developing the tourist route through the cave, with new bridges and pathways as well as a new tunnel to the surface. The need for all arrangements to be formalized under Italian law caused problems and the re-opening of the cave to the public was delayed until 1923.  Besides this development work, some exploration took place, new surveys were made and there were scientific studies.  A little-know fatal accident is reported. Throughout the whole period the personalities of the individual guides, explorers and managers lead to a very human story as well as an exciting one.  What helps to make this book so significant is the immense input from Italian archives, archivists and historians.
 
Table of content
Preface
Acknowledgements
1 Introduction
2 Problems of Changing Nationality
3 Development as a Tourist Cave in the 1920s
4 Further developments, in the 1930s
5 Exploration by Austrians in 1921 & 1922
6 Federico Prez in 1922
7 Bertarelli's Exploration in 1923
8 Surveying in Škocjanske jame
9 Images of the Cave – Models, Paintings & Photographs
10 Postal System and Postcards
Appendix: Equivalent Place-Names in Italian, German & Slovene
Notes & References
Povzetek
Riassunto
Index
More ...
Christophe Gauchon: Les grottes de Škocjan dans I'entre-deux-guerres; Karstologia 71, 2018
Chris Howes: Škocjanske jame 1920-1940; Descent (262), June/July 2018
Publishing House
Založba ZRC
ISBN
978-961-05-0050-6
Specifications
paperback • 16,8 × 24 cm • 185 pages • illustrated
Price
19,00 EUR (Regular)
16,00 EUR (Club)