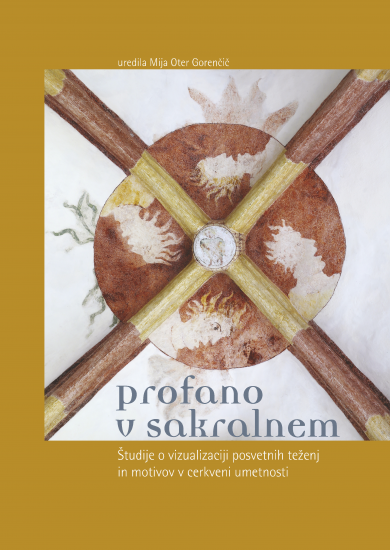 Profano v sakralnem. Študije o vizualizaciji posvetnih teženj in motivov v sakralni umetnosti.

Edited by: Mija Oter Gorenčič
Year: 2019

The publication brings to light new research findings from nine authors, whose contributions intertwine and complement one another. The studies illustrate the phenomenon of the intertwinement of the profane and the sacred in the field of art from the Middle Ages to the 20th century from different methodological and contextual sources. The book substantially expands our knowledge and understanding of profane influences in sacral art and sacred motifs in profane spaces. Consequently, it greatly contributes to the unveiling of the reasons for patronage, and to the understanding of the wider social function of artworks. The papers give an insight into the patronage background of chosen works of art and the diversity of reasons that led the patrons in their decision to include profane contents in sacred spaces and vice versa. The texts especially point out aspects of these artworks that have not yet received much attention, especially in connection to their function and wider social role. The studies open new perspectives in the understanding of the background of the artworks' origin, the interests of profane individuals in sacred contents and the interests of Church representatives for profane motifs in sacred spaces.
The book serves as an important contribution to the research of patronage, the complex contexts of the origins of chosen artworks, iconography and the knowledge of the social and political function of monuments and works of art.
---
Edited by

Other authors

individual contributions

Publishing House:

Založba ZRC

Publisher

ISBN

978-961-05-0147-3

Year

2019

Specifications

hardback 19 × 26,8 cm 392 pages

Permalink