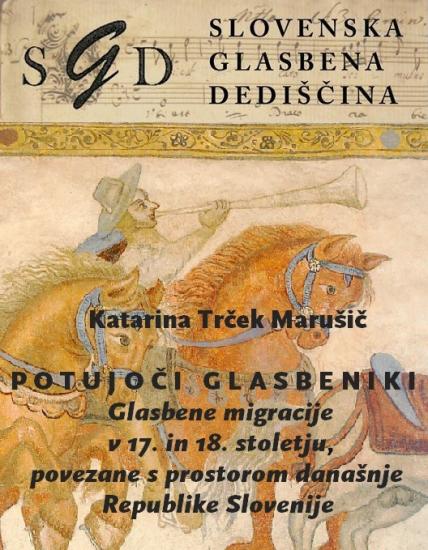 Potujoči glasbeniki. Glasbene migracije v 17. in 18. stoletju, povezane s prostorom današnje Republike Slovenije.

Author: Katarina Trček Marušič
Year: 2018

The catalogue of various types of musicians (composers, performers, organisers, instrument makers, etc.) migrating to of form the territory of present-day Slovenia in the time span form 1585 to 1815 was originally compiled for the larger database produced by the European HERA MusMig project. The present work is a selection of materials relevant for the music history of Slovenia. The basic data on personal life, travels and works have been revised and accompanied by a study written by Katarina Trček Marušič and are in this form available for further use and research.
---
Author

Publishing House:

Založba ZRC

Publisher

ISBN

978-961-05-0146-6

Year

2018

Series

Language(s)

Specifications

internet publication html

E-publications

Permalink