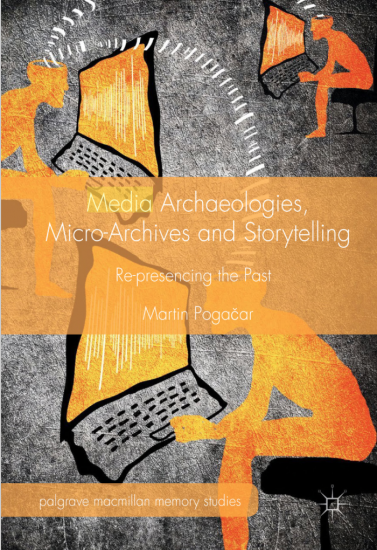 Media Archaeologies, Micro-Archives and Storytelling. Re-presencing the Past.

Author: Martin Pogačar
Year: 2016

This book argues that today we live in the culture of the past that delimits our world and configures our potentialities. It explores how the past invades our presents and investigates the affective uses of the past in the increasingly elusive present. Remembering and forgetting are part of everyday life, popular culture, politics, ideologies and mythologies. In the time of the ubiquitous digital media, the ways individuals and collectivities re-presence their pasts and how they think about the present and the future have undergone significant changes. The book focuses on affective micro-archives of the memories of the socialist Yugoslavia and investigates their construction as part of the media archaeological practices. The author further argues that these affective practices present a way to reassemble the historical and relegitimize individual biographies which disintegrated along with the country in 1991.
---
Author

Publishing House:

Palgrave Macmillian

Publisher

ISBN

978-1-137-52579-6

Year

2016

Series

Palgrave Macmillan Memory Studies

Language(s)

Specifications

hardback 14,8 × 21 cm XVIII + 233 pages

Permalink