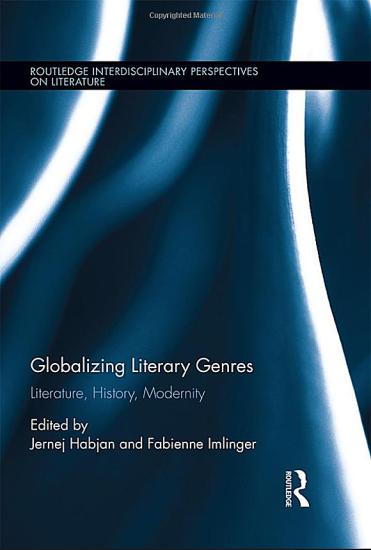 Globalizing Literary Genres. Literature, History, Modernity.

Edited by: Jernej Habjan, Fabienne Imlinger
Year: 2016

This volume is an intervention in the ongoing debates about world, postcolonial, and transnational literature as they have been intensified by the impact of critical globalisation studies, world-systems analysis, Bourdieuan sociology, and theories of cosmopolitanism. Covering both close reading and world history, both literary criticism and political theory, this book attempts to tresspass conventional academic and geopolitical boundaries. The volume connects the present state of globalization to such key world-historic events as the early modern geographical and scientific explorations; the Enlightenment; the expansions of modernity in the long nineteenth and twentieth centuries; postmodernity and postcoloniality; and contemporary counter-hegemonic movements.
---
Edited by

Publishing House:

Routledge

ISBN

978-1-138-89832-5

Year

2016

Series

Routledge Interdisciplinary Perspectives on Literature

Language(s)

Specifications

paperback 16 × 24 cm 280 pages

Permalink